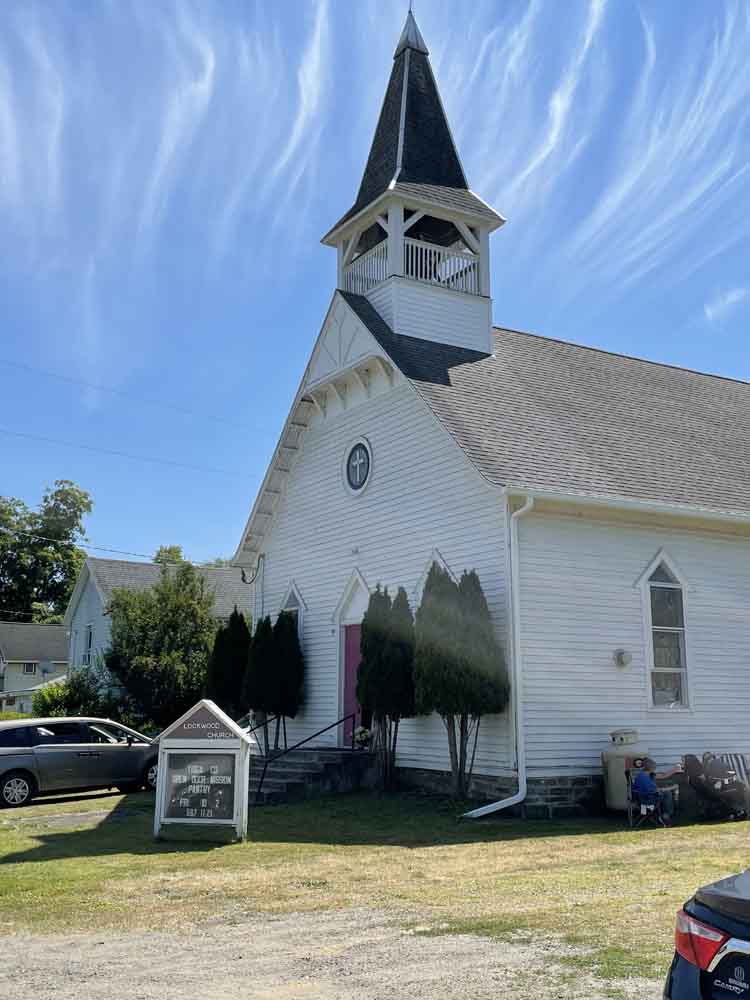 Sunday, July 10th was a perfect day for our grand opening! The weather was beautiful, the music from the contemporary Christian band Chronicles was uplifting, and the refreshments were yummy! But the greatest thrill was all of the "WOW's" we received from our guests about our renovations to the former Lockwood Methodist Church, now christened "Another Door Opens".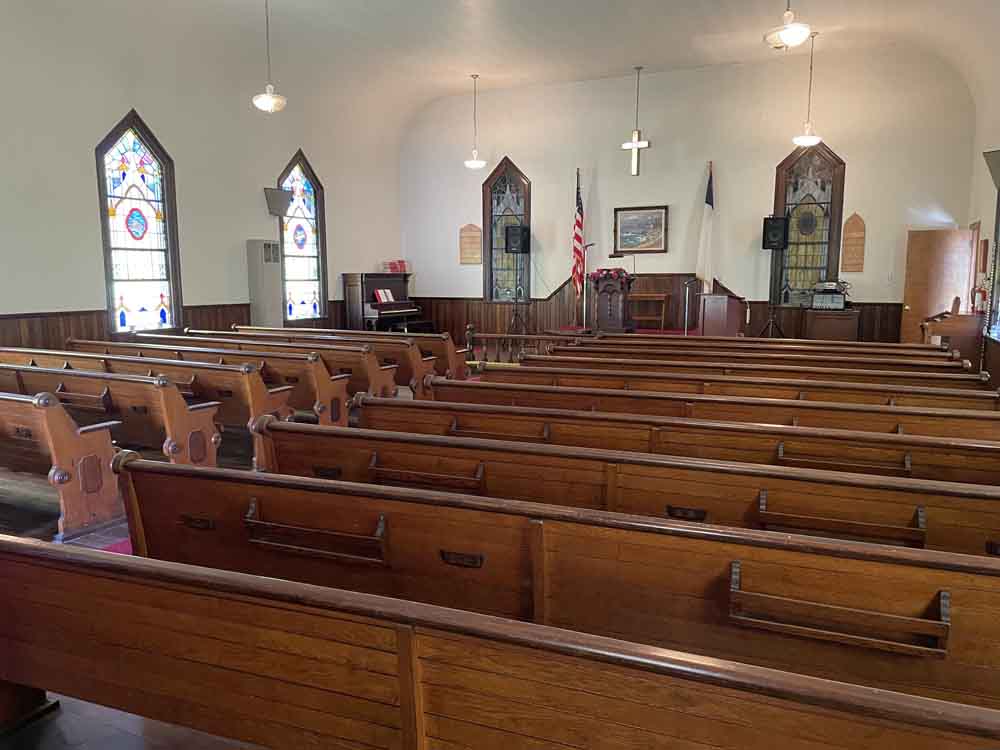 The Tioga County Open Door Mission purchased the former church back in 2018. The sanctuary was built in the 1880's, and the adjoining kitchen and community room a product of the 1950's era. Our facelift included a new floor in the community room, new gutters around the outside of the structure, and reinforcement of the steeple, which still houses its bell. Fresh paint was applied inside and out, with a redecorated kitchen and bathroom.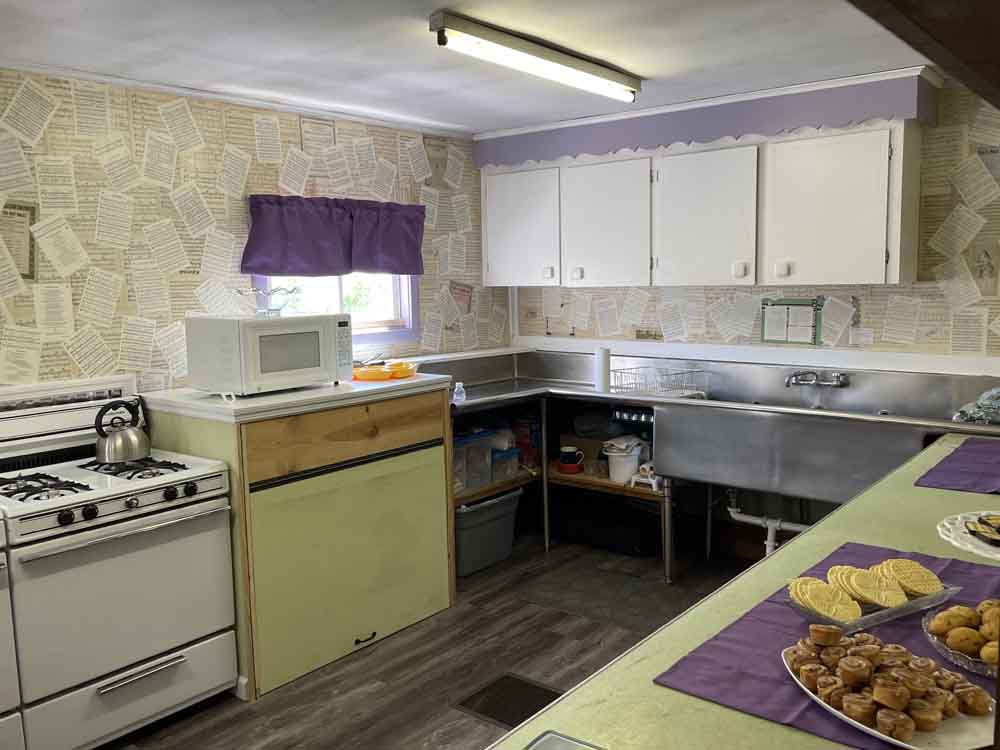 The new community room will offer meeting space for area groups, and can host community meals, family reunions, and other non-profit groups offering their services to the local area. The sanctuary will still be used for faith based music and sermons. Pastor Trace Timm will lead a praise and worship service one Wednesday a month.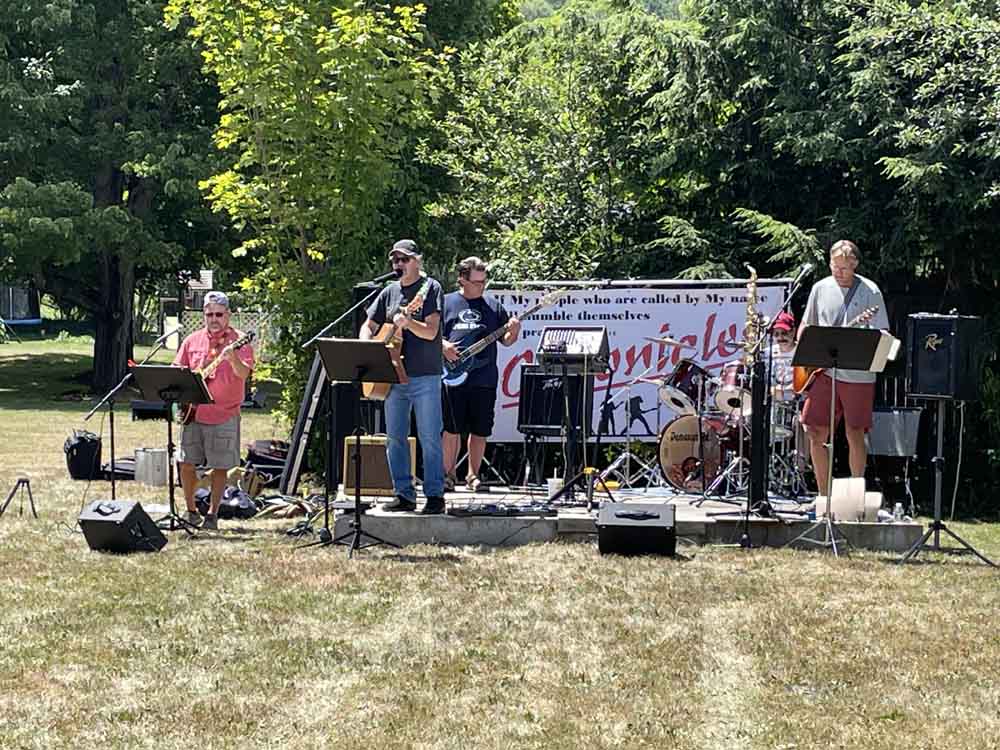 Another Door Opens will also offer a food pantry on the third Friday of each month from 10AM-1PM.
A lot of long hours and hard work went into the renovations of Another Door Opens. We would like to thank Mark Kreider Construction, K&D Seamless Gutters, the Mildred Faulkner Truman Foundation, the Chronicles band, Ron Chandler, our Executive Board and staff, led by Executive Director Mary Sobol and Assistant Director Shannon Hilliker, and the residents of Lockwood for the upkeep of the property and the support of our Mission.
We look forward to sharing this space with the community!
For more information on Another Door Opens, or to book the facility, please call the Mission at 607-687-1121.